Professional & Reliable Smoke Alarm Installation in Brookwater by Accredited Experts
Is your family protected from fire? Opting for a smoke alarm installation in Brookwater by accredited professionals can make your home a safe haven. Alarms are vital for early detection of fire and we install high-quality smoke alarms to keep your home safe from the potential dangers of a fire outbreak.
Smoke detectors have gained immense popularity and are a known choice for safeguarding home from fire damage. At Mr Mirek Electrics, we understand your concern and ensure our smoke alarms work effectively with no to minimal disruption. The reason why most people prefer hiring our professional smoke alarm installation is an uninterrupted performance with no to minimal maintenance. A well-installed smoke alarm can keep your property and family safe from a sudden fire outbreak and prevent loss or damage to the maximum possible.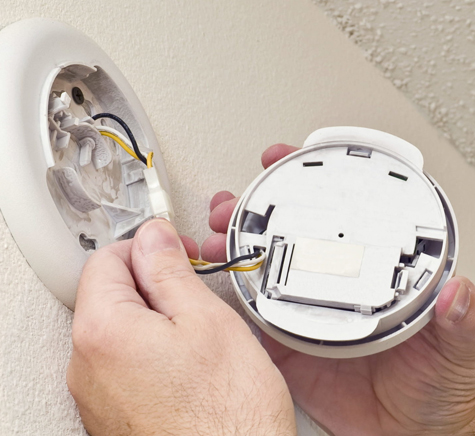 High-Quality Smoke Alarm Installation in Brookwater
If you looking for exceptional and quality smoke alarm installation in Brookwater, Mr Mirek Electrics is second to none. Our team comprises of skilled, professional and vetted electricians who have proper knowledge of new legislation changes and help you get the set up done properly, as per industry guidelines.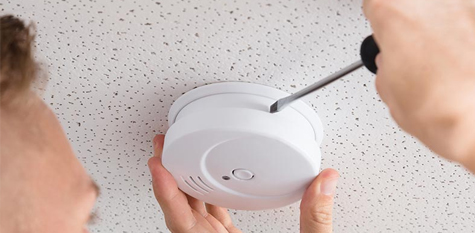 100% Professional & Guaranteed Smoke Alarm Repairs & Maintenance
Smoke alarm maintenance is more than just replacing batteries. Our team of skilled and professional technicians offer high-quality repairs and upgrades of smoke alarm systems to ensure they function properly at times of an emergency. Preventive maintenance is necessary to protect families and hence, our electricians conduct frequent inspections of smoke alarms to make your system run in perfect working order.
Why Choose Us?
Whether it's residential, commercial or industrial, we offer quality and safe smoke alarm installation in Brookwater without causing structural damages to your property.
Our prices are designed keeping in mind standard market rates and regulations.
We are flexible in installing both wired and wireless smoke alarms regardless of any height and location.
Besides alarm testing, we are expert in replacing outdated smoke alarms for optimal fire protection.
Need help with smoke alarm installation? The professionals of Mr Mirek Electrics are waiting for your call! Dial us and get a FREE QUOTE TODAY!