Ceiling Fan Installation in Brisbane by Experts
Your search for top-quality ceiling fan installation in Brisbane ends with us! We at Mr Mirek Electrics are one of the leading ceiling fan installers and specialists in Australia. Our team of efficient electricians have years of experience in providing excellent installation services right at your doorstep. You must know that it is illegal for an unqualified person to install or wire any electrical appliance, so if you want to install your ceiling fan, you must contact a qualified electrician, like us for the job.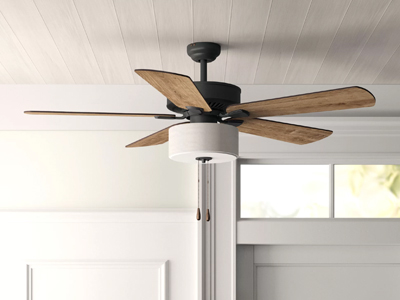 What are the Benefits of Hiring Us?
To install a ceiling fan you will require qualified electricians, and if you choose us, then it will be a right decision, as our electricians are highly skilled and experienced in installing all kinds of appliances especially ceiling fans. Also, by hiring us, you can get the following advantages:
We will help you in selecting the right ceiling fan for installation in Ipswich
Our customer care executives are always available to answer your call. However, in case we miss out, you can leave us a message, and we will call you back in 30 minutes
We have the best team of electricians who provides premium as well as safe installation service
We are always on time to serve you
Our company ensures to prioritise the electrical safety of your home, so we inspect the place properly before doing our job.
All the products we use for installation are of A-1 quality
We clean the site after the completion of our work
Our work complies with the Australian industrial standards
Budget-friendly prices with no hidden charges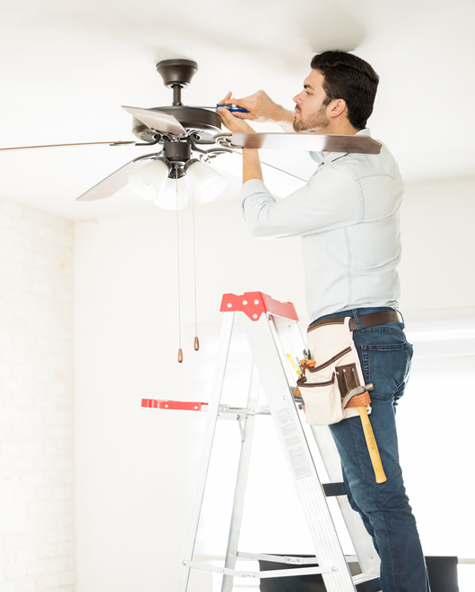 Hire Us for Safe and Quality Installation of Your Ceiling Fan!
You are assured of getting top-notch ceiling fan installation in Greenbank, Brisbane and Ipswich from qualified and experienced electricians at a competitive rate. Call us to get a free quote today!
Do you need help with electrical maintenance?
Contact us – our technicians are ready to
help you solve that issue.