Qualified Industrial Electricians

For All Electrical Issues
Having appropriate lighting in your warehouse and industrial space impacts your overall productivity. But unfortunately, too many people overlook their electrical systems and resort to whatever lighting options fit their estimated budget.
But little do they know that- "Even A Single Breakdown Can Lead To Costly Downtime And Bring About a Significant Impact On Your Industrial Site Profitability."
"Mr Mirek Electrics"- having 13-years of field experience consists of a diligent team of qualified industrial electricians in Ipswich to handle all your site electrical requirements. They will help you design, install and upkeep quality solutions best suited to your industrial site.
On hiring; our industrial electrical contractors in Logan will perform all the necessary tasks, on-time, and without hassle, thus allowing you to concentrate on your daily tasks properly.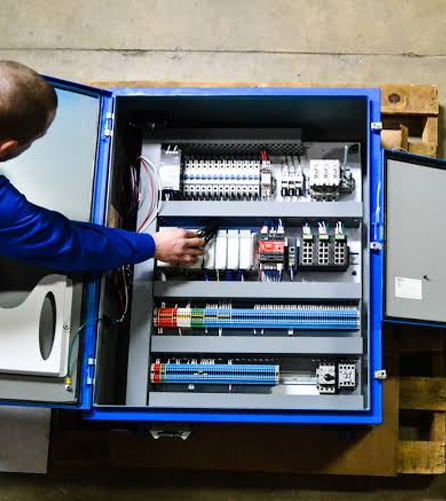 Get Started With Us!
For our trustworthy, flexible and certified industrial electrical services throughout Brisbane, call @
0405 941 068
and get your free, non-obligatory quote!
REQUEST SERVICES today
We Offer Quality Industrial
Electric Solutions Like:-
Installation and maintenance in danger-prone industrial areas.
Proper servicing of each electrical equipment.
Precise machine reliability audits and process improvement.
Control board audits in your industrial sector.
Control panel and switchboard designing and building.
Catering to emergency power supplies.
Correction of Power Factor.
DIP- Dust & Ignition Proof.
Thermal Graphic Scanning.
Audiovisual, fault finding and emergency services.
Fitting energy-efficient LED and Induction Lighting supplies.
Electric motor service with efficiency testing.
Handling variable speed drives
Correcting power factor
Quality industry automation
Batch control software and systems.
Handling industrial solar power, trace heating, PLC programming, servo control and 3-phase power repairs and installations.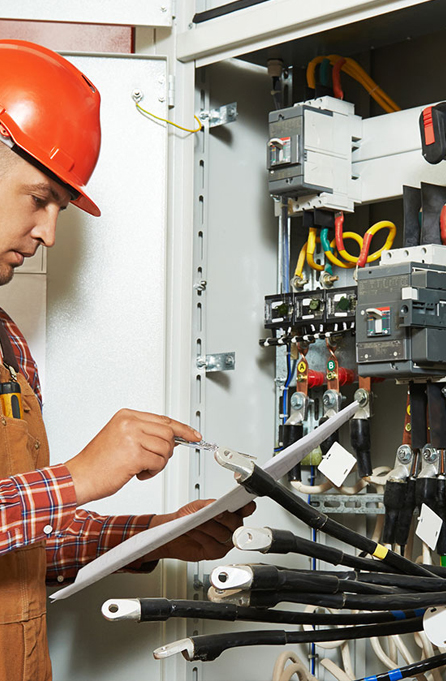 In Addition To These,
We Also Offer:-
Comprehensive ongoing on-site maintenance
Adopting and implementing quality maintenance programs
Tailored electrical work best suited to your existing (or upcoming project specifications).
Handling programmed and scheduled maintenance with proper shutdown.
RCD testing.
Testing and Tagging.
Preventative maintenance.
Handling surge diverters and surge protection.
Proper switchboard repairs and upgrades.
Our industrial electricians in Greenbank also perform mandatory light testing (for relevant projects) in adherence to the AS/NZS 2293.2 1995 Australian Standards. As per the strident norms; our contractors will perform a full 90-minute emergency testing with 6-12-months obligations.
And all our recommended electrical outlets are hard-wearing, reliable and built for immediate use for all industrial work stations.