Prompt, Reliable and Affordable Cooktop Repairs Springfield
Are you dealing with recurring issues with your cooktop? Mr Mirek Electrics is a one-stop solution when it comes to prompt, reliable and affordable cooktop repairs in Springfield at a budget-friendly price. Since our inception, we have been providing impeccable cooktop repairs and maintenance services to suit customised needs of homeowners in a systematic and timely manner.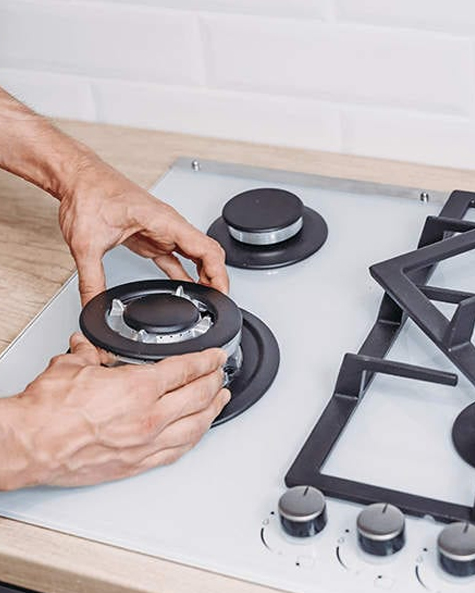 Guaranteed Cooktop Repairs in Springfield by Certified Electricians
A cooktop is a significant investment as it uplifts the beauty and value of your kitchen. It makes your kitchen functional and considered to be one of the most useful appliances of any household nowadays. As electric cooktop undergoes regular use, it's likely to come across typical malfunctions at some point of time.
Common cooktop problems include:
Faulty switches
Broken burner receptacles
Faulty timers
Broken control panel and fuse
Loose and non-functioning knobs
Temperature is too High
Leakage in gas
We repair cooktop of all make and models using premium parts sourced from OEM's and our electricians apply factory-tested methods to ensure the repair work is done with 100% perfection.
We Make Your Cooktop Function Like New: 100% Professional Repairs
At Mr Mirek Electrics, we bring back life to your cooktop by offering reliable and guaranteed cooktop repairs in Springfield. Over time, you may come across recurring cooktop problems such as faulty timers, broken fuse that can't be fixed without an expert's intervention. Leading the industry for more than 13 years, we offer top-notch cooktop repairs and restore your appliance back to normal working order so that you can keep enjoying the sumptuous meals with peace of mind.
Want to book an appointment? Get in touch with us and enjoy using your appliance with peace of mind. Our expert technicians will visit your home for an on-spot inspection and offer feasible repairs at an affordable price. HURRY!