Licensed and Professional Commercial Electrician
At Mr. Mirek Electrics, we take pride to have a core team of some of the best commercial electrician who provides exceptional electrical work that is second to none. Our qualified and professional commercial electricians are competent in all types of electrical work such as switchboard upgrades, installations, faulty wiring etc. and deliver services that are compliant and cost-effective with an eye on detail.When it comes to providing electrical work for commercial purposes, electrical contractors need to possess apt knowledge about the rules and guidelines regarding correct usage of safety devices. That is why we train our electricians and keep them updated with changing regulations to ensure your workplace is safe and compliant.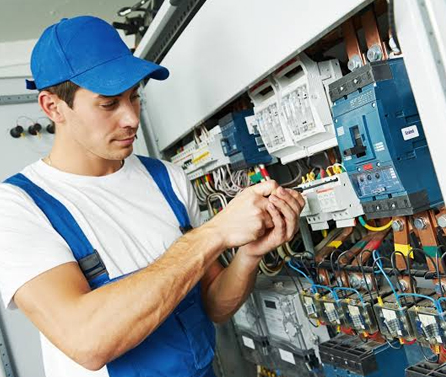 Enquire about a Free Quote Today!
Don't leave your workplace at risk. Place a call to our team and ask for a no-obligation quote today!!
REQUEST SERVICES today
Prompt, Reliable and Efficient Electrical Installation, Repairs & Maintenance
Our licensed commercial electricians are proud to offer electrical installations, upgrades, repairs and maintenance for a huge base of clients at a highly competitive price. Electrical malfunctions and sudden power failures can affect your daily business operations and cut down a major proportion of your revenue. As a business owner, you will not encourage power failures to affect your productivity and try to resolve them at the earliest possible.At Mr. Mirek Electrics, we understand your complexity and that is why we pledge to arrive on time and provide emergency electrical services at any hour of need. With years of experience in the industry, our commercial electricians provide economical electrical work for cafe, restaurants, salons, retail stores with quality, efficiency and perfection.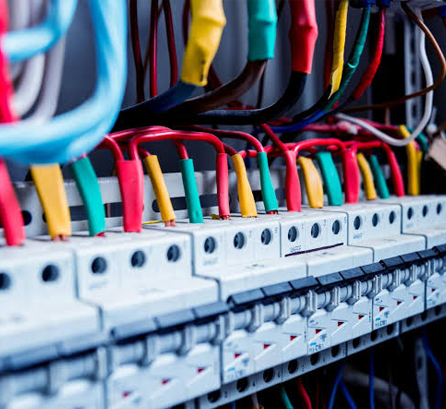 Commercial Electrical Services We Provide:
From small repairs to major electrical faults, we have got your tailored requirements covered at a budgeted price. Areas we specialise covers the following:
Installing, repair and maintenance of electrical equipment
Ensuring all safety switches are RCD compliant
Testing and tagging of equipment to ensure they are safe for use.
24*7*365 days emergency breakdown service
Flexible lighting and fittings that suits your energy consumption
Installation, repairs and maintenance of aircon or heating systems
Whenever you come across electrical failures at your commercial space, do not delay to place a call to our experts. We treat every request with priority and provide prompt, quick and reliable emergency electrical services so that you lose productive business hours.